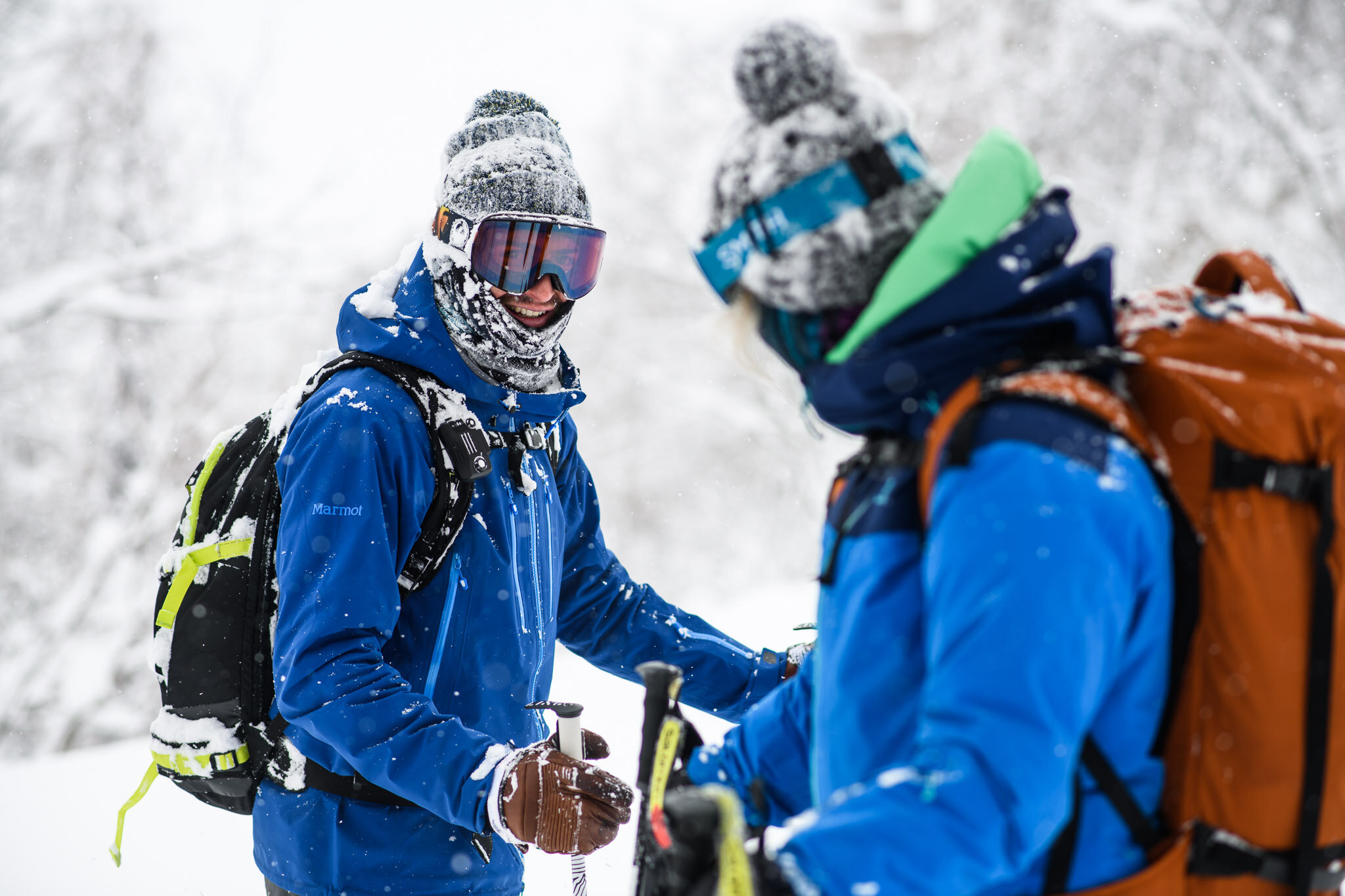 Some of our best memories in life come from group experiences. I'm thinking of: weddings, weekends with friends, spontaneous group shindigs, family vacations, bachelor or bachelorette parties, and of course ski trips while exploring a new culture.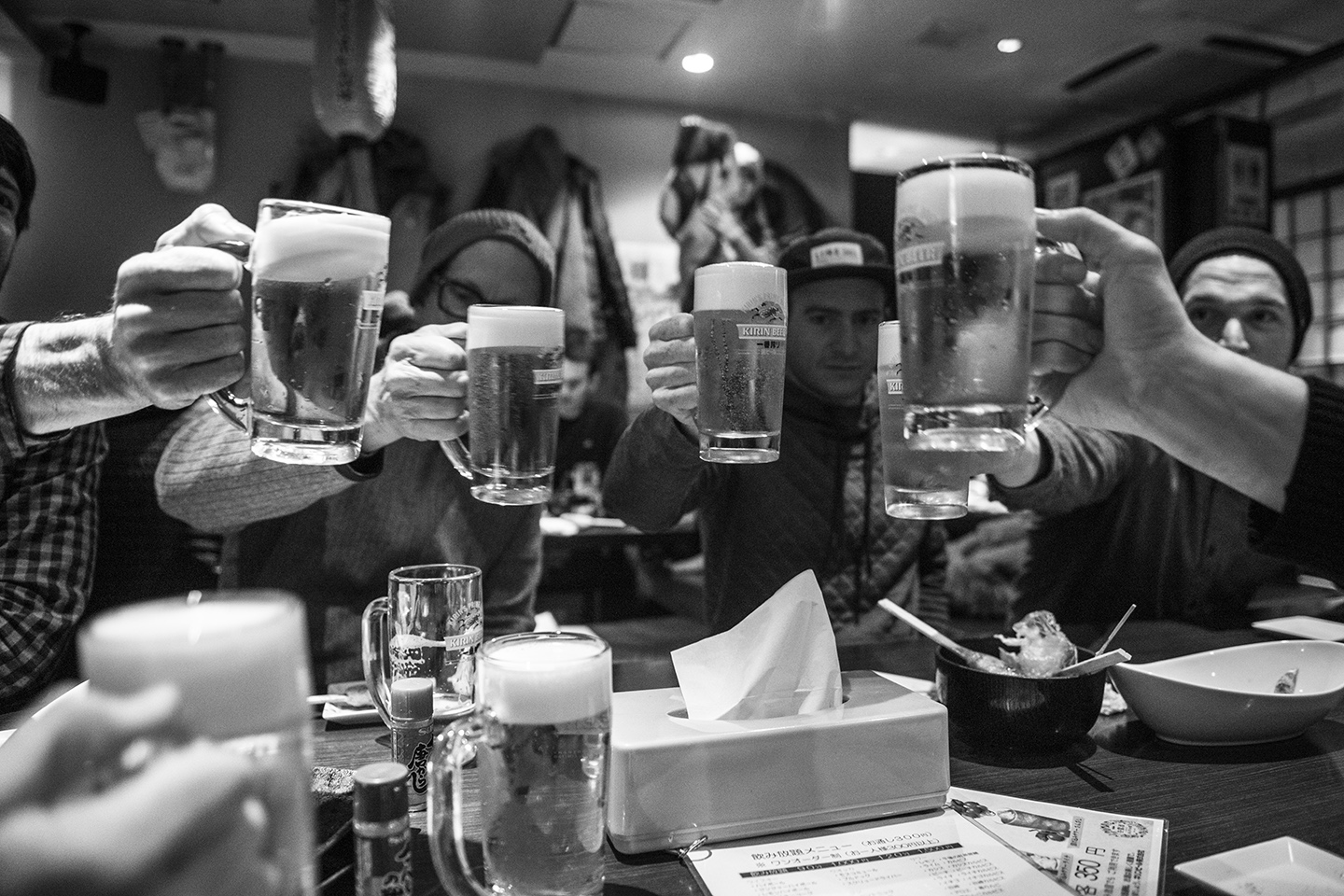 We think you should gather your friends, family, strangers, or coworkers and go to Japan together. Share the travel experience, laugh a lot, and return with some great shared memories. We have never been on a group trip to Japan that was less than amazing.
There is an old saying in ski towns that goes:
"there are no friends on a powder day."
We disagree... while in Japan.
Bring your friends
- all of them -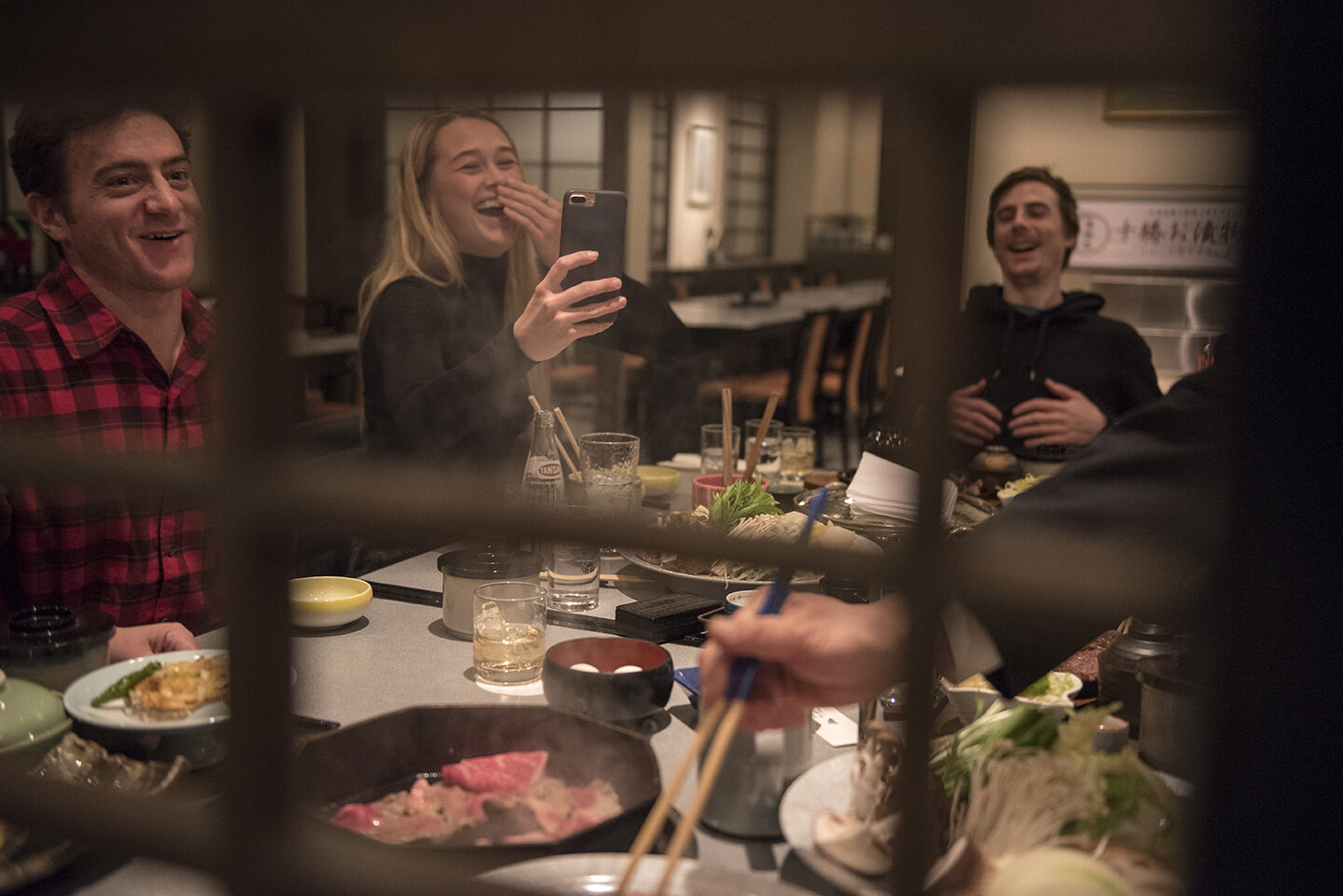 It's hard to guarantee something like endless laughter on any trip. But in Japan, we are pretty confident that you'll laugh and smile your way through the days. This is a country that is unbelievably safe, uncannily polite, and robotically efficient. Meaning that your typical travel stress can be forgotten and you and your friends can focus on the playful terrain, deep snow, and the cartoonish everyday occurrences. So, here is our guarantee: you will have fun on a group trip to Japan.
WE HAVE BEEN ON AND BUILT PLENTY OF group TRIPS TO JAPAN. ENTER YOUR DETAILS IN THE FORM BELOW AND WE WILL GET BACK TO YOU WITH OUR RECOMMENDED ITINERARY AND FREE PRICE QUOTE: